2021-2022 Overview
Dear Families,
We have carefully planned our Afterschool Institute 2021 - 22 Program for you. We have had to make some class opportunities changes due to the current health climate that we are in, but hope that there are a variety of classes for you and your child to select from. Please contact our office if you have any questions. Welcome Back!
Classes & lessons are held 1 day per week
Unvaccinated students are limited to (1) in-person group class or private lesson per day
Some classes and lessons are HYBRID with both in-person and online learning available
Group Class Times
Classes are 60 minutes long unless otherwise indicated.
Tuesdays

5:30pm & 6:45pm

Wednesdays

5:30pm & 6:45pm

NEW - Thursdays (TEEN NIGHT)

5:30pm & 7:15pm

(Additional No CostTeen Night offerings:

Teen Talk: 4:45pm, Dinner: 6:45pm Game Time: 8:30pm)

Saturdays

10:30am, 11:45am, 1:00pm
Not all classes are offered every day or for every grade. Please see Classes and Lessons on the website for details regarding day/time/ages. Discounted member rates available (Requires commitment to fundraising & volunteering). More on Membership.
SOME CLASSES OFFERED
Instrumental Music
• Guitar (I & II) • Piano (I & II) • Violin (I& II) • African Drumming • Drumline • Music Explore!
Performing Arts
• Hip Hop Dance • Movin' & Shakin' • Acting • Singing • Modern Dance • Theatre Troupe (By Audition Only)
Visual & Media Classes
• Art Workshop • Anime • Painter's Studio • Music Production • DeeJay 101 • Digital Music Makers • Podcast Creation •
Member

24 weeks

Member

12 weeks

Standard

24 weeks

Standard

12 weeks

1 Group Class

$225

$150

$405

$270

2 Group Classes

$350

$235

$625

$420

3 Group Classes

$475

$320

$845

$570

4 or more Group Classes

$600

$405

$1050

$720

1 Private lesson

$455

$310

$770

$525

1 Group and 1 Private Lesson

$630

$420

$1070

$725

2 Private Lessons

$865

$590

$1460

$995

1 Group and 2 Private Lessons

$1030

$700

$1760

$1195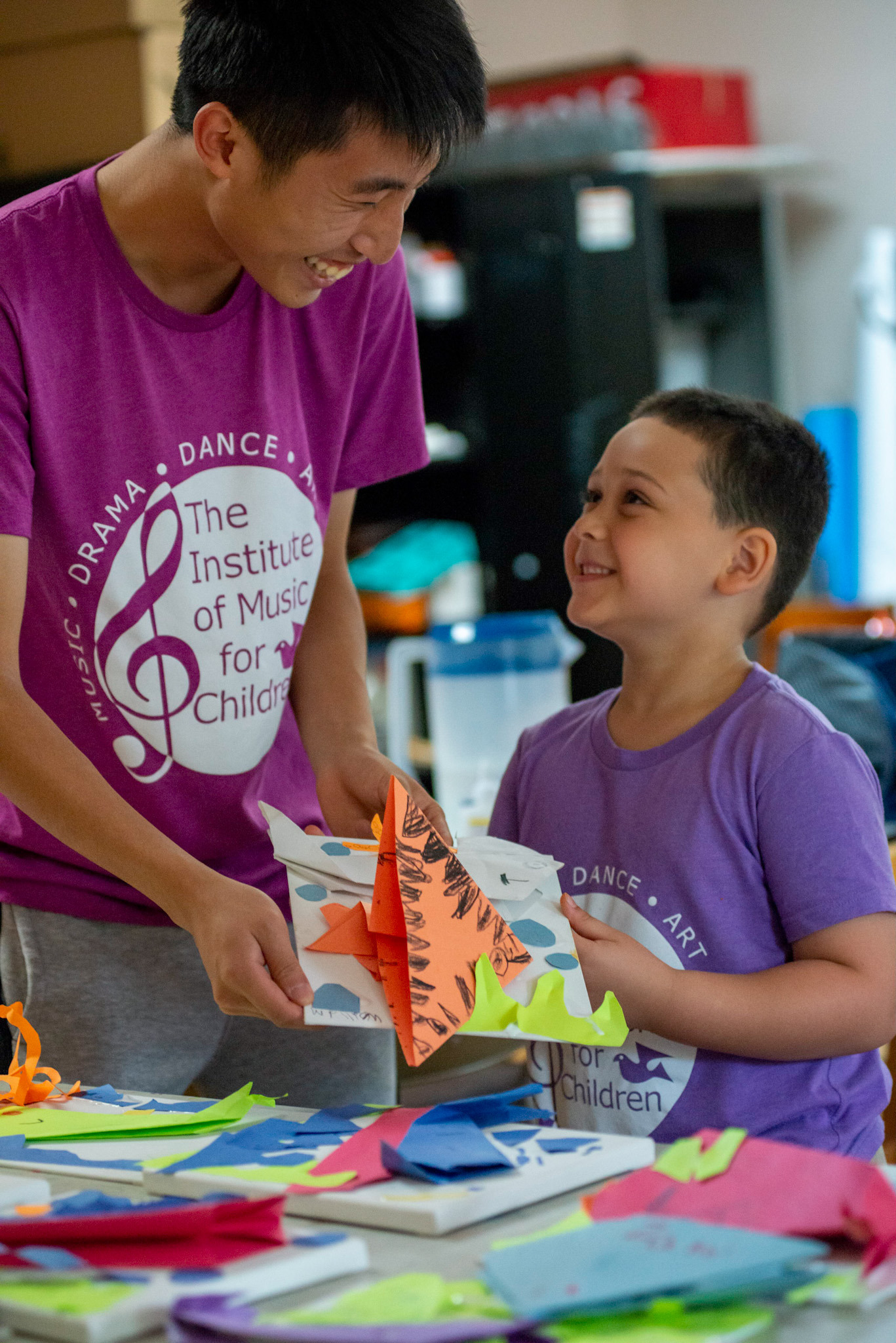 Queridas Familias,
Hemos planificado cuidadosamente nuestro programa After School Institute 2021-22 para usted. Hemos tenido que hacer algunos cambios en las oportunidades de clases debido al clima de salud actual en el que nos encontramos, pero esperamos que haya una variedad de clases para que usted y su hijo elijan. Por favor póngase en contacto con nuestra oficina si tiene alguna pregunta. ¡Bienvenido de nuevo!
Las clases y lecciones se llevan a cabo 1 día a la semana
Los estudiantes no vacunados están limitados a (1) clase grupal presencial o lección privada por día
Algunas clases y lecciones son HÍBRIDAS con aprendizaje presencial y en línea disponible
Horarios de clases grupales
Las clases duran 60 minutos a menos que se indique lo contrario.
Martes

5:30pm & 6:45pm

Miércoles

5:30pm & 6:45pm

NUEVO - Jueves (TEEN NIGHT)

5:30pm & 7:15pm

(Ofertas adicionales de Teen Night Sin Costo:

Charla para adolescentes: 4:45 pm, Cena: 6:45 pm Gametime: 8:30 pm)

Sábados

10:30am, 11:45am, 1:00pm
No todas las clases se ofrecen todos los días o para todos los grados. Consulte Clases y Lecciones en el sitio web para obtener detalles sobre el día / la hora / las edades. Tarifas para miembros con descuento disponibles (requiere compromiso de recaudación de fondos y voluntariado). Más sobre Membresía.
ALGUNAS CLASES OFRECIDAS
Música instrumental
• Guitarra (I y II) • Piano (I y II) • Violín (I y II) • Percusión africana• Music Explore!
Las artes escénicas
• Baile hip hop • Movin '& Shakin' • Para que creas que puedes bailar • Actuación • Escritura de guiones • Canto • Danza moderna • Compañía de teatro (solo por audición)
Clases visuales y multimedia
• Taller de arte • Anime • Estudio de pintor • Producción musical • DeeJay 101 • Artista de grabación • Creación de podcasts
| | | | | |
| --- | --- | --- | --- | --- |
| | Miembro 24 semanas | Miembro 12 semanas | Estándar 24 semanas | Estándar 12 semanas |
| 1 Clase Grupal | $225 | $150 | $405 | $270 |
| 2 Clases Grupal | $350 | $235 | $625 | $420 |
| 3 Clases Grupal | $475 | $320 | $845 | $570 |
| 4 o más clases grupales | $600 | $405 | $1050 | $720 |
| 1 Lección Privada | $455 | $310 | $770 | $525 |
| 1 Grupal and 1 Lección Privada | $630 | $420 | $1070 | $725 |
| 2 Lecciónes Privadas | $865 | $590 | $1460 | $995 |
| 1 Grupal and 2 Lecciónes Privadas | $1030 | $700 | $1760 | $1195 |