About Us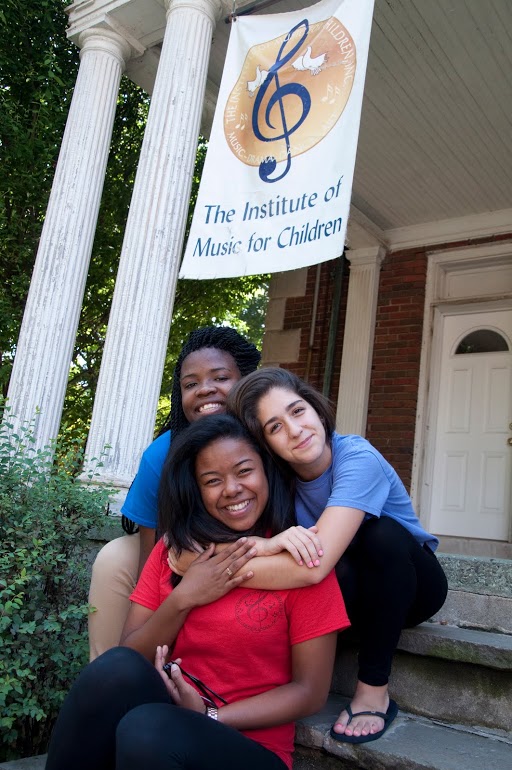 The Institute of Music for Children is located at 780 Salem Avenue in Elizabeth, New Jersey on the corner of North and Salem Avenues.
A 501(c)(3) organization guided by its vision of HARMONY – Helping Achieve Responsible, Motivated, Optimistic Neighborhood Youth – the Institute of Music for Children is building a community of high-achieving citizens who are arts lovers and arts makers through professional instruction, mentorship, and family engagement.
Each year, the Institute provides over 1,000 New Jersey youth with affordable, high-quality arts training in a creative and nurturing environment. The Institute broadens participation in the arts in underserved communities through tuition assistance, bi-lingual staff and promotional materials, and urban outreach initiatives.
The Institute is a five-time recipient of Citations of Excellence from the New Jersey State Council on the Arts and receives competitive local, county, state and national funding.
Governed by an eight-member Board of Trustees, administered by award-winning Executive Director Alysia Souder, and staffed by a roster of Master Teaching Artists, the Institute is proud of its diversity at every level - Board, staff and teachers. With students of Haitian, African, Brazilian, Asian, Latin American and Malagasy backgrounds – in addition to African American - we strive to reflect that immense diversity in their adult mentors.
The Institute of Music for Children is fully committed to ensuring that accessibility guidelines and requirements as set forth by the federal government and state of New Jersey are implemented in as timely and efficient a manner as possible.
The Institute has been consistently responsive to making the arts accessible for all people with disabilities and will continue to strive an accessible experience for members of our community. Through the Institute's programming, design, and service, we continue to reach out to and provide assistance and appropriate accommodation.
The Institute trains its staff and volunteers in order to encourage superior and effective communication and the practice of effective and sensitive techniques to serve members of the community with disabilities. The Institute is also committed to exercising best practice and outreach in regards to employing persons with disabilities, both in artistic and administrative/operational areas.
The Institute regularly reviews its policies and procedures to adapt, accommodate and address any issues or problems that might arise in regard to ADA compliance and will regularly assess its progress in achieving full compliance.
If you require an accommodation or service (i.e. ASL, Open Captioning, Audio Description, etc.), please contact us at 908-469-1211 x6 at least two weeks prior to your scheduled visit.