Summer Arts Institute Online - REGISTRATION IS OPEN - CAMP BEGINS JULY 13th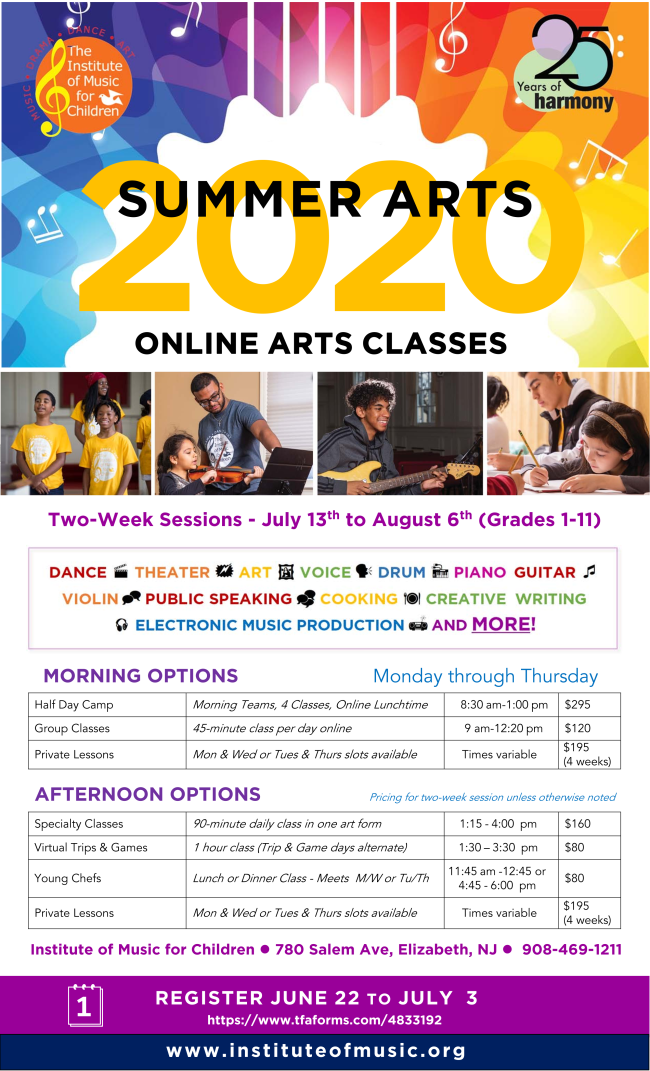 Summer Arts Institute Online provides a safe and nurturing environment in which your child can explore their artistic abilities through a variety of arts classes including instrumental music, creative drama, dance, culinary and visual arts. Children as young as 6 years old can begin taking classes with us and experience the excitement, synergy and joy that comes from participating in the arts.
Due to COVID we have begun teaching online. During our online Spring program, our students were able to have a successful art experience thanks to our hard-working staff and dedicated teaching artists. It is our goal to provide the same experience to your children during the summer! We are happy to have you with us this in new venture!
"I am thankful to the staff and teachers of the Institute of Music for Children for their support and dedication with virtual instruction during this COVID-19 pandemic. It has become the new norm to learn and teach via computer screening. But it is still great to see the interaction between my kids and their piano teachers." Simpan Rabanal, parent
If you have any further questions you may leave a message at 908-469-1211 or email us at This email address is being protected from spambots. You need JavaScript enabled to view it. .
Summer Arts Institute Online proporciona un entorno seguro y enriquecedor en el que su hijo puede explorar sus habilidades artísticas a través de una variedad de clases de arte, que incluyen música instrumental, drama creativo, danza, artes culinarias y visuales. Los niños de hasta 6 años pueden comenzar a tomar clases con nosotros y experimentar la emoción, la sinergia y la alegría que proviene de participar en las artes.
Debido a COVID, hemos comenzado a enseñar en línea. Durante nuestro programa de primavera en línea, nuestros estudiantes pudieron tener una experiencia artística exitosa gracias a nuestro personal trabajador y artistas dedicados a la enseñanza. ¡Nuestro objetivo es proporcionar la misma experiencia a sus hijos durante el verano! ¡Estamos felices de tenerte con nosotros en esta nueva aventura!
"Estoy agradecido con el personal y los maestros del Instituto de Música para Niños por su apoyo y dedicación con la instrucción virtual durante esta pandemia de COVID-19. Se ha convertido en la nueva norma para aprender y enseñar a través de la evaluación por computadora. Pero sigue siendo genial ver la interacción entre mis hijos y sus profesores de piano ". Simpan Rabanal, Padre
Si tiene más preguntas, puede dejar un mensaje al 908-469-1211 o enviarnos un correo electrónico a This email address is being protected from spambots. You need JavaScript enabled to view it. .
See Our Summer Class Offerings!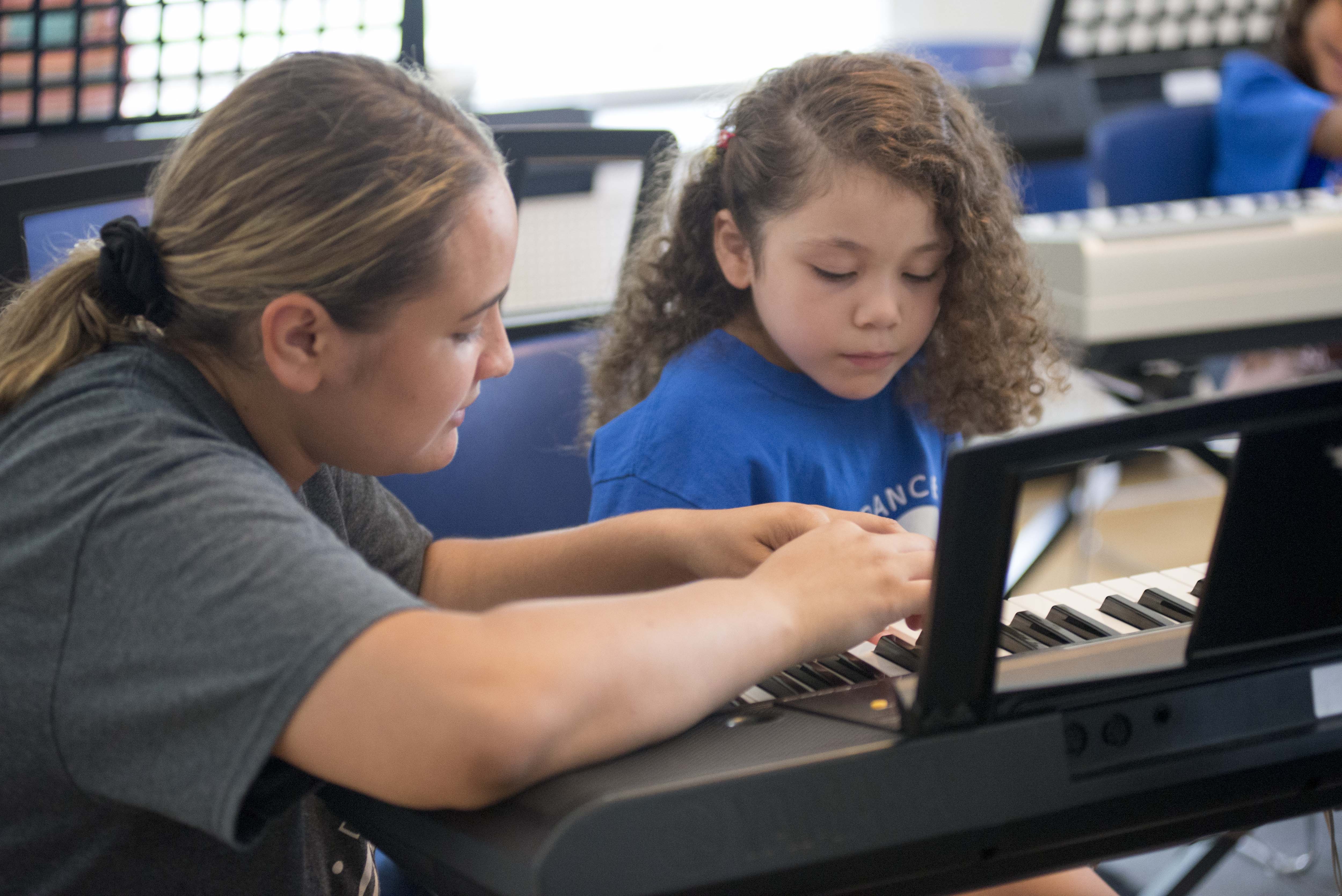 MORNING CLASSES AVAILABLE
Breakdance * Hip Hop Dance * Modern Movement
Movin' & Shakin * Step Dance * African Drumming * Guitar
Piano * Rhythm & Drumming * Music & Games * Electronic Mucis Production *
Singing * Acting * Public Speaking * African Dance * Violin * Dee Jay * Art Workshop *
Creative Art * Kids Speak * Teen Talk * Anime & Cartooning
SPECIALITY CLASSES
I Wanna be A Popstar! * Young Composers
World Music Appreciation * My First Podcast
Me, Myself, and I * Painter's Studio
Rock Guitar * Dropping Your Album
Also Virtual Trips, Young Chefs, and Private Lessons!
More Information about Classes
JOIN OUR MAILING LIST
Stay in touch with us by joining our mailing list.