OUR BLOG
Artist Spotlight: Milosz Jeziorski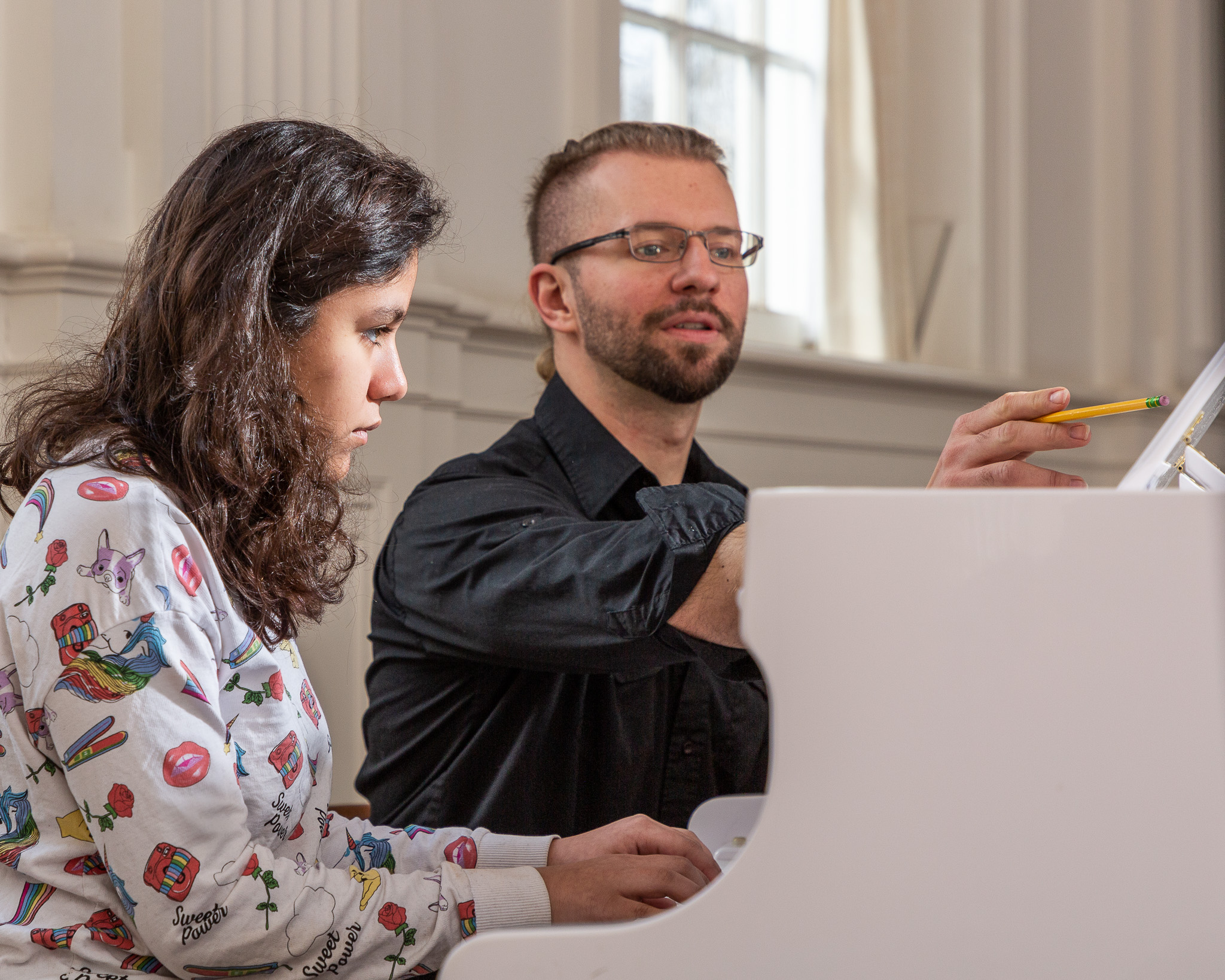 Milosz Jeziorski joined the Institute team in 2013, teaching piano, guitar and ukulele, mostly for private lessons. Mr. Milosz is a multi-media composer that has worked for film, television, concerts and dance pieces. He worked as an orchestrator for the Fox Searchlight release of "Conviction" starring Hilary Swank.
Equally at home with electronic music as with orchestral music, he can often be found sampling "strange" music for future scores.
Mr. Milosz currently produces an internationally-acclaimed podcast called Creative Codex. Each episode is a deep dive into an artist that has inpsired Mr. Milosz in his own pursuits. The show explores the mysteries of creative genius through narrative, sound design and original music. "This medium is a new and fresh art form and there is alot one can explore while creating an interesting way to engage with the audience," says Mr. Milosz.
This year, Mr. Milosz introduced a Podcast class where he taught his students to develop original content.
"Mr. Milosz is an incredible teacher, says Gabi, a long-time student. "With a patient, kind, and encouraging personality, he creates a safe and happy environment for his students. I've learned so much from Mr. Milosz, and he's made my learning experience really fun and enjoyable."
Mr. Milosz gets as much out of his teaching as his students do. "Being a part of the Institute of Music has provided me with some of the most fulfilling experiences I've had as a teacher," he says. "It's a special place, where you truly become a thread in the fabric of the community - where every individual student matters."