OUR BLOG
A Gift to our Community
More than 13 years ago, I started as the part-time director for this small but mighty program at Third Westminster Presbyterian Church at 780 Salem Avenue in Elizabeth called the Institute of Music for Children. As the arts were being cut in schools, The Institute was started by the church in 1995 to help provide arts education to their neighborhood youth where children could learn and grow together. From my very first day here, I felt a genuineness and warmth that was different from any other program I had ever experienced.
Today, as the Executive Director of the Institute of Music for Children (now serving 1,000 children each year with a budget reaching $1 million), I am so proud of all that we have accomplished together. I am proud of our origins -- founded by a Black woman who was part of a community grounded in faith and love. I am proud that we are primarily BIPOC governed, led and staffed with a focus on building our capacity by empowering our people from the ground up. And I am proud that the impact we've had is far reaching, serving 1000's of children of color with dynamic and diverse arts learning, in a community environment that encourages high levels of shared responsibility and community care. We've become an anchor institution for so many children and families and this work has been recognized nationally, through funding from the National Endowment for the Arts and the Nonprofit Finance Fund.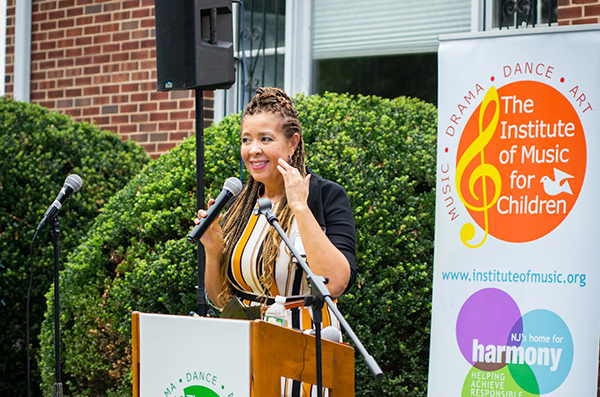 We have come so far, and yet we have an even more exciting future.
I am thrilled to announce that The Institute of Music for Children is now the owner of the beautiful 2.5 acre campus that sits on North Avenue between Salem and Westminster Avenues, spanning both Elizabeth and Hillside, corner-to-corner. This is the campus we've shared for 25 years, but when Third Westminster held its last service in 2017, it was not clear if we would be able to continue calling 780 Salem our home. As a result of the innovative Presbytery of Elizabeth leadership, who understood the power and importance of the work we do, we now have permanency and security from which the legacy of Third Westminster will continue to grow.
The Institute recently celebrated this milestone, joined by Lieutenant Governor Sheila Oliver, Union County Commissioner Dr. Angela Garretson, Assemblywoman Annette Quijano, Senator Joe Cryan and government officials at the city, county and state levels. Institute families and the faith community mingled with past staff, funders like the Center for Hispanic Policy, Research and Development, nonprofit leaders like the Elizabeth Development Company and corporate partners like Valley and Investor's Banks, Phillips 66 and Fedex.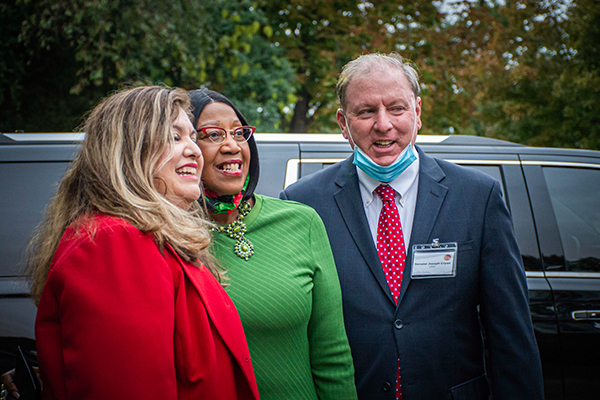 A beautiful spread was prepared by Institute faculty member Chef Vincent Boddie with assistance from a few of the Young Chefs he teaches through our program. This day was made even more meaningful because of the of community support including, organic produce donated by the Northeast Earth Coalition and an incredible team of volunteers from Valley Bank and members of the Omega Psi Omega chapter of the Alpha Kappa Alpha sorority who helped ease traffic, sign-in guests, supported Chef Boddie and our reception and set a joyous tone for all.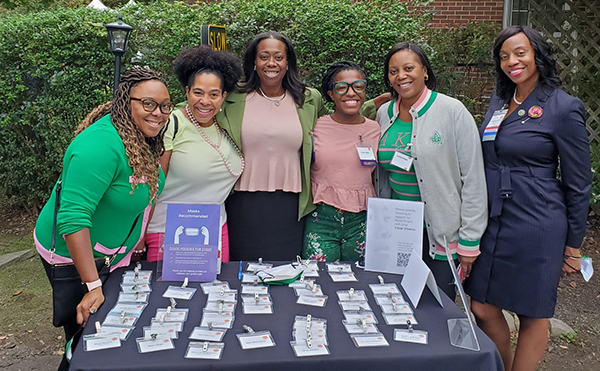 I was so proud to welcome so many advocates to the Institute for our Imagine 2025 event, many of whom had never been to our campus before. As one of our guests enthusiastically shared with me following the event, " It was so nice to see such a large part of the community out to celebrate the new chapter in the life of the Institute! I was happy to see so many friends and acquaintances that I've missed over the last several years." We raised more than $10,000 that night toward our community mural project with Visual Artist Cesar Viveros, bringing us more than half way to our total goal of $50,000.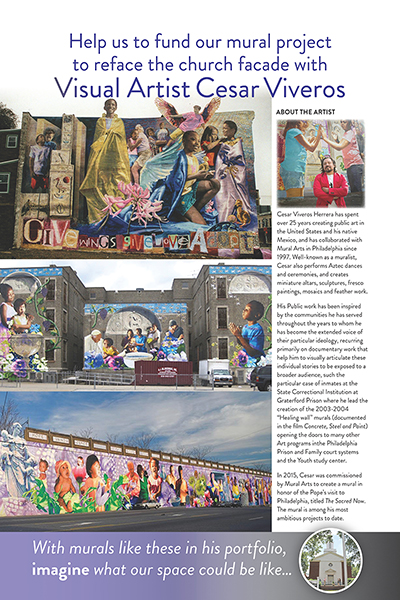 And, most importantly, we highlighted our students, faculty and youth leaders to help our guests see our work first-hand. And boy did our community shine!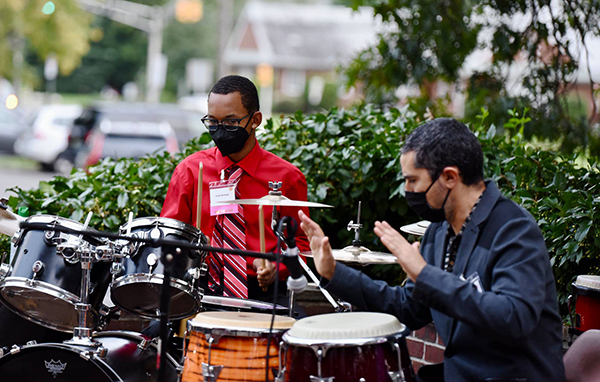 As our previous blog post highlighted, and my remarks that night reiterated, the Institute is a family. One big ecosystem of love and connection that demonstrates how an anchor institution can evolve with a universal set of values that drive creativity, create a sense of belonging, develop human potential, build leadership and truly belongs to the people it serves.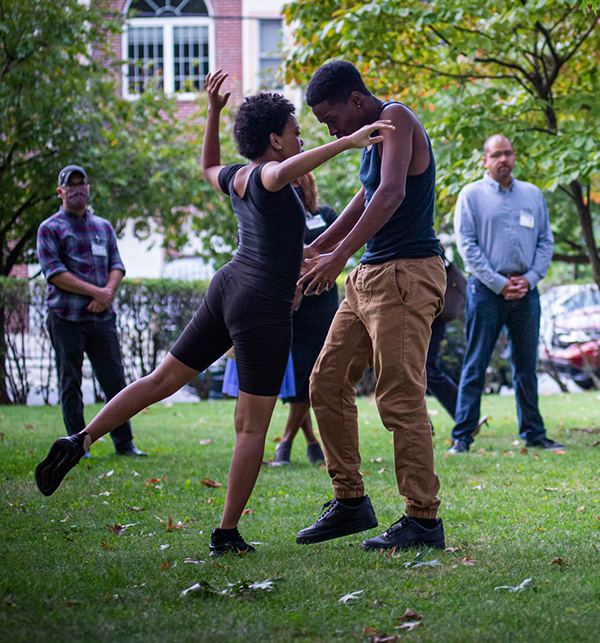 I am so grateful.
Alysia Souder, Executive Director
_________________________________
Thank you to our generous sponsors: mortgage broker Mike Henriques, Investors Bank and Valley Bank.