OUR BLOG
The Show Must Go On
by Jacqueline Zemba, AmeriCorps VISTA Service Member
August 26, 2021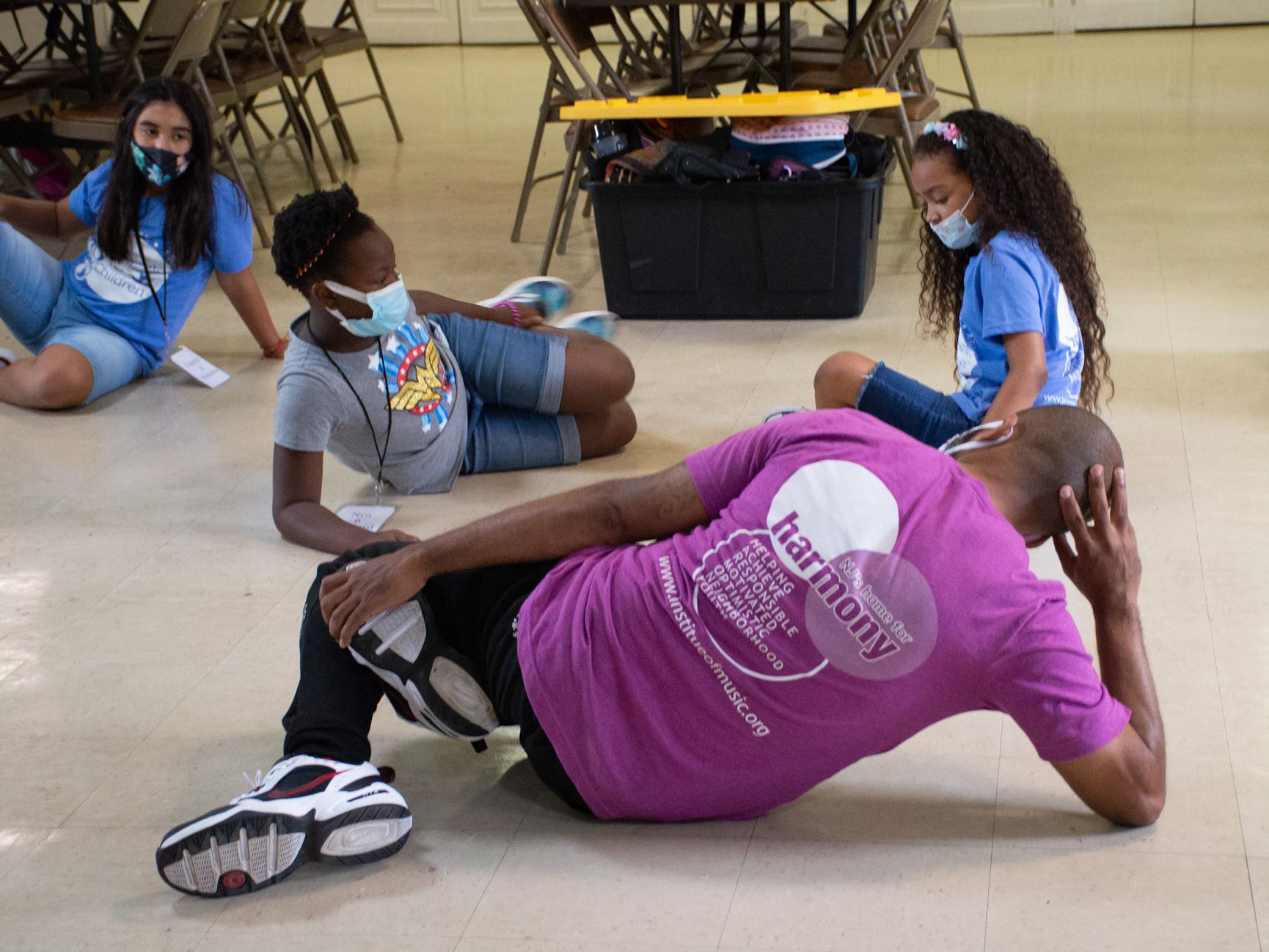 I have been both a camper and a counselor in my life—I can attest that experiencing summer camp through the eyes of a camper is entirely more magical than that of a counselor's. But I also believe that there is a sort of magic in working backstage. Since the Institute's Summer Camp started, I felt the magic in the day-to-day activities. Checking in all of our families, handing out mid-morning snacks to our little 1stthrough 3rd graders, encouraging creative writing students to find empowerment in their own words, using their voices through the transformative vehicle of pen and paper—these events held their own significance in a grand production that is summer camp. One of the biggest hurdles of a summer camp is just making it to the end. And at the end, like many summer camps do, the Institute was expected to have a musical production. Each day, groups would disperse to work on their respective parts, from set design to the dance team. And while they were all preparing for a production at the end of camp, the real show was the day-to-day—being able to bring kids together to have fun, learn, and ignite a creative spark that was always there, just waiting to be lit.
This summer was my first summer at the Institute, and camp was a topic that put a smile on every staff member's face. I really enjoyed my past experiences as a counselor, but I was only accustomed to how for-profit camps function. From what I have noticed at for-profit camps, summer camp is not seen as a service offered to its community, but rather as anexperienceonly offered to a privileged few. Camp is not seen as the extension of an organization, but simply as a means to drive revenue. But for the Institute, summer camp is seen as a vehicle to continue its mission and reward it's communities. To me, a non-profit summer camp is not even in a different ball park than a for-profit summer camp—it is an entirely different sport.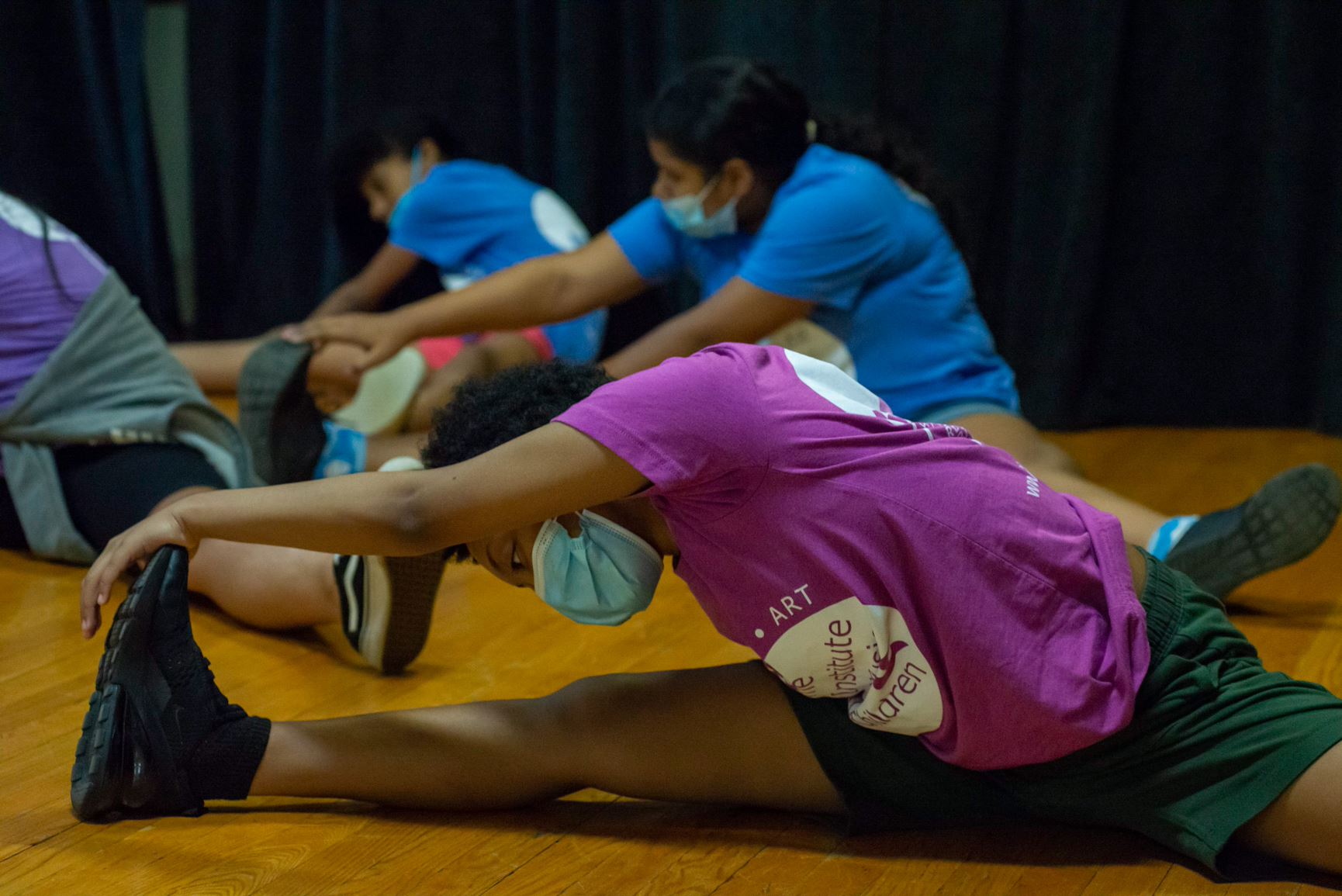 In my experience working at for-profit summer camps, they tend to focus less on making the most of each individual camper experience, and more on ways to increase their enrollment. But for a non-profit organization, those that receive the true reward are the students, their families, and their communities. A non-profit summer camp is focused on the people, not the profit. And this, in turn, can provide a better, more personalized experience for those that attend. While I have seen for-profit summer camps focus on the general experience of all campers, the Institute works tirelessly to provide a personalized and transformative experience to each and every student it services.
Camp was going so well and everyone felt safe. That's why I was a shocked when one of our campers was diagnosed with COVID and we had to shut down the Summer Arts Institute. It is safe to say that the early closing of the camp was a disappointmentto everyone. For the following few weeks after camp closed, it seemed to set inthat COVID finally hit the Institute, and the harsh realities of this pandemic automatically sunk back in.Our Summer Institute ran for three out of the planned five weeks and I couldn't believe that COVID had finally reached our campus. I was naive to the fact that, although everyone remained consistently diligent and careful with safety precautions, there was always a possibility of COVID reaching us.
The decision to close camp early was definitely not an easy one. The phone calls to our families, youth leaders, and teachers were very hard ones to make. The spirit of camp was alive, and it was a bitter pill to swallow to not see it to the end. But the Institute team accomplished an enormous victory this summer. The team provided kids with three weeks of a break from COVID—a chance to just feel like a kid at summer camp again, while also learning and creating something new. And although the Institute had to close its Summer Camp earlier than expected,the show must go on and, with that, the Institute will continue to fulfill its mission and bring harmony to every child that comes through our door.