OUR BLOG
Mind Your Mind
by Jacqueline Zemba, Americorps VISTA Service Member
May 13, 2021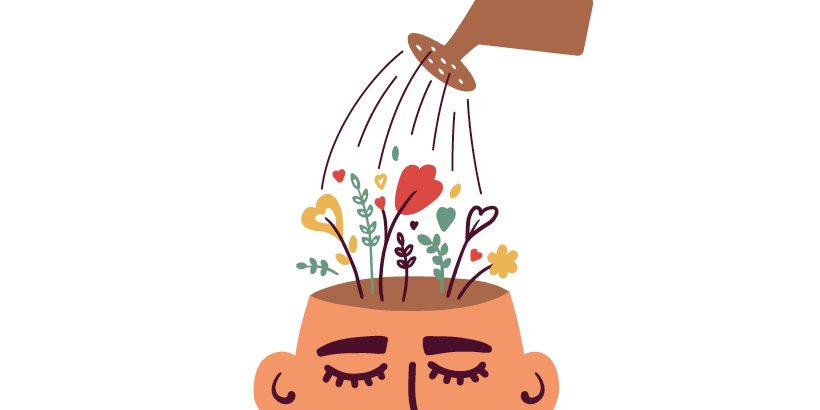 We are past the one-year mark of this global pandemic, to which we are now seeing vaccinations become accessible to all adults. For a whole year, we have been holding our breath specifically for our elderly and sick loved ones, and for those who were and are currently being slammed financially. Throughout this pandemic, we have only been shown more ways in which the current systems of this country do not serve the people they are meant to. While this country and the entire world is struggling to meet very pressing needs, the mental health concerns for our youth at this time may not be on the top of the priority list—but they should be. We are currently facing a global pandemic in which social distancing and self-isolation are enforced, and the ongoing uncertainty and fear could be an immaculate breeding ground for poor mental health. Because the coping skills of a child are not as sharp as those of an adult, this time could understandably be difficult for children, and especially for those who already face mental health challenges.
We have been focusing closely on our physical health and making sure our immune systems are strong and well-equipped to handle any illness—and naturally, mental health may not be seen as the immediate priority. Becoming more anxious, irritable, and sleep-deprived is expected at a time where so many questions still are not being answered. But this is a time where both children and parents are fearful and uncertain about the future. The unpredictability surrounding this novel virus could be specifically overwhelming and worrisome for children—will they ever see their friends again? Will they get sick? Will their family get sick? Will they ever go back to school? While adults are better at perceiving actual threat, the lack of predictability has become a destabilizing force for children and young adults.
Many other consequences from this pandemic have directly impacted youth mental health. Children who have looked for support from adults who are not family and who do not live in their home have lost the protective factor they received from that supportive adult. This is why equity in the reopening of services is so unbelievablyimportant—to make sure all children, no matter their socioeconomic status, are given access to a supportive network of people at this time. The financial struggles as a consequence of this pandemic have put an enormous amount of stress on families and this stress can unknowingly trickle down to the children. And for some children, this stress and anxiety is slammed on top of the mental health struggles they may already have. Youth who deal with social anxiety may actually feel more comfortable in online schooling, but the reintroduction to in-person schooling may become too much of a shock.Loss of structure and predictability are many of the reasons why we must consider youth mental health when looking at COVID-19 disaster response.
It is worth noting that while there is an increased demand in youth mental health services at this time, the supply is still extremely low. Schools are understaffed with nurses as well as social workers. Mental health services are historically inaccessible and inadequate due to stigma, as well as systemic discrimination and structural barriers. Children of color and LGBTQIA+ youth do not receive equal access to services, as well as the quality of care itself. Pandemic-related changes like shortened clinic hours and a shortage of youth mental health providers disproportionately affect youth of color and LGBTQIA+ youth. Race-based and homophobic violence have already created stress and trauma for children of color and LGBTQIA+ youth, and the pandemic has only exacerbated these mental health struggles.
We are in critical need of more mental health professionals in schools to provide quality mental health support for children and young adults. The Biden administration has stated its mission of doubling the number of psychologists, counselors, nurses, and social workers in schools, and we will be paying close attention to the implementation of this new policy. Finding ways for youth to connect with each other is extremely important, especially when they can connect with each other on personal struggles related to the pandemic. We also cannot expect our youth to be healthy, if the adults are not caring for themselves as well. We cannot pour from an empty glass, as they say (whoever they are!). Our parents as well as our educators are also in need of mental health support through these difficult times. The wellness of our parents and our teachers matter to the wellness of our children!
I am someone who has struggled with mental health almost my whole life. I have had to learn (sometimes the hard way) that mental health is as important, if not more important, as physical health. I learned that mental health matters, and especially in a very confusing and stressful time like the one we are in now. The Institute of Music for Children is an organization that cares about the holistic wellness of our children, parents, and teachers. I feel fortunate to work for an organization that understands the importance of nurturing ourselves physically and mentally. The Institute offers an avenue for children to learn a new skill or instrument, while also providing a positive social environment for them to interact and create strong bonds with other kids as well as adults. While school may not be the same place we imagined before a global pandemic, the Institute will continue to provide a magical and heartwarming experience for Elizabeth and the surrounding communities. Places like the Institute are more important than ever because they actively provide a network of people for kids to feel encouraged and supported. There is no better time to seek out this support and encouragement than now!!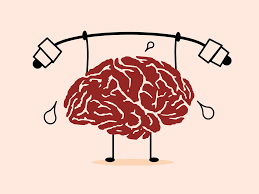 Locally-Based Community Resources
1126 Dickinson Street Elizabeth, NJ 07201
(908) 351-7727
PROCEED's main goal is to uplift and build entire communities by providing holistic care to individuals and families, as well as community organizations. Founded and based in Elizabeth, New Jersey in 1970, creators Manual Perez, Felicita Perez, Ines Caneda, Luis Matos, Carlos Leon, Phillip Garcia, Jose Rodriguez, and others incorporated the Puerto Rican Organization for Community Education Economic Development to provide advocacy and development-based social, economic, and health services to lower income communities. Proceed also offers support in the form of capacity-building and training to other organizations that provide goods and services to the community.
Services include family resources, HIV prevention services, homelessness prevention and employment assistance, utility assistance and home improvement, individual, youth, and group counseling, and training and technical assistance
Training and technical assistance services include training programs for organizations include curriculum development and instructional design, health equity, human resources development, meeting and event planning, consultation and management services, organizational development and sustainability, program implementation support, research to practice support, social media marketing and health communications, Spanish translation services
240 Sheffield Street, Mountainside, NJ 07092
Families and Community Together (FACT) partners with young individuals, their families, and their communities to develop effective plans for children to achieve stability, positive change, and success at home, at school, and in their communities. Organizations like FACT and Proceed are family and community-oriented, in that their main goal is to empower and strengthen family and community bonds. FACT offers wraparound, community-based services to families who have children with emotional, behavioral development, mental health, and substance abuse needs.
655 Westfield Avenue, Elizabeth, NJ 07208
Jewish Family Services of Central New Jersey works to strengthen family life and encourage personal growth by providing quality social and health services to individuals and families in need. Jewish Family Services provides services to both children and families, as well as seniors in the Union County area.
Services for seniors include: certified home health aide; homemaker services; kosher meals on wheels; social work outreach; community health nursing and case management; caregiver support program; counseling; transportation; friend advocate program; and retired senior volunteer program
Services for children and families include: individual, couples, and family counseling; children's counseling; project play; domestic violence; adoption services; school-based services; career development; food pantry and emergency financial assistance